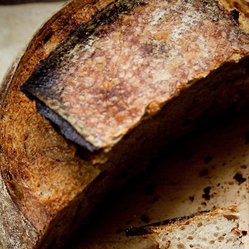 The New York Times Dining Section, April 2014
Chad Robertson's recipe for country bread, from Tartine, his bakery in San Francisco, has reached cult status among passionate bakers for good reason: As bread recipes go, it's nearly perfect.
Mr. Robertson has developed a way, based on traditional principles, to get a tangy open crumb encased in a blistered, rugged crust at home, using all-natural leavener. If Jim Lahey's revolutionary no-knead bread is the simplest, most hands-off way to make fabulous bread at home, then Mr. Robertson's is the most intimate and intense, bread that requires the hands of the baker to give it flavor and texture... [to read more click here]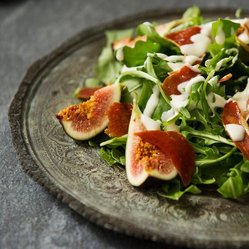 The New York Times Dining Section, January 2014
The following confession may come as a surprise from someone whomakes her living as a food stylist and writer. I'm slightly intimidated by the cheese counter. Or more accurately, I'm intimidated by the wealth of cheese behind said counter.
I've tangled with homemade tagliatelle and faced off with offal, but when it comes to cooking with cheese I find myself overwhelmed by the possibilities. On top of that, good cheese isn't cheap, so even when I cook with a small wedge of it, I want to be able to anticipate how it will behave.
We all know how to crumble a blue on greens or shave Parmesan over pasta, but I decided to tackle the matter and integrate cheese into my daily cooking more often. For help, I turned to my friend Liz Thorpe, a New York cheesemonger and the author of the 2009 book "The Cheese Chronicles"... [to read more click here]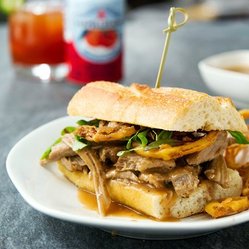 The New York Times Dining Section, January 2013
For fans, the focal point of Super Bowl Sunday is the game itself. For someone like me, the spouse of a fan, the main event is the hours or even days leading up to kickoff, when I come up with a menu that is as much fun for me to cook as it is for guests to eat.
With New Orleans hosting the game on Feb. 3, there is reason for those of us who swoon over a slow-roasted pork butt rather than a soaring pigskin, and covet oysters on the half-shell over the halftime show, to be more enthusiastic than usual. The city's rich culinary history, laden with exotic influences along with its experience hosting a decadent party, presents an excellent opportunity for a delicious Creole-inspired meal.
I asked Brian Landry, the chef and an owner of Borgne Restaurant in New Orleans, to plot an authentic Super Bowl celebration... [to read more click here]